First and Only Protection From Coyotes, Hawks, and Other Birds of Prey
New Raptor Collar is Here!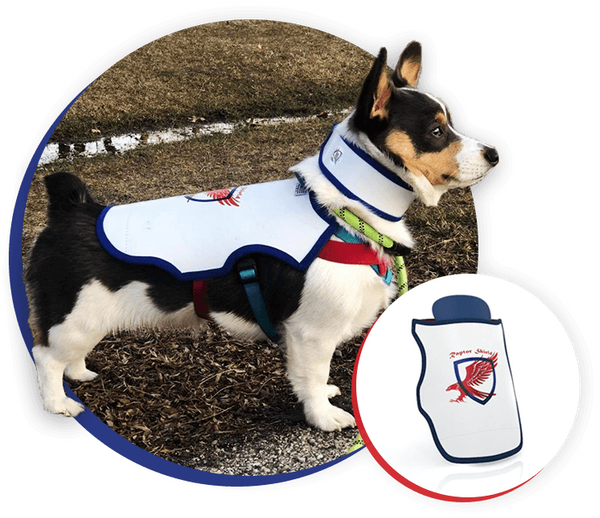 Protective Harness Vests and Collars For your Furry Friend with Leash Connector
Raptor Shield harness vests and collars were designed, with your pet in mind, to be lightweight, cool, and comfortable to allow for lots of running and playing - And Now Have a Leash Connector. Our harness vests and collars are safe to wear around other pets and children (No Spikes). Raptor Shield is made from the same materials that are used for making Bullet Proof Glass. These vests are Talon Proof. A dog had worn one of our vests during a coyote attack and came out of it safe and clean. The coyote's bite was not strong enough to get through our Raptor Shield products.
We spoke with many experts before making our design. We learned that 98% of the time, Birds of Prey will attack the back of their prey then try to carry, trap and injure with their talons. Since being in business for 11 years, we are very proud to say that not one of our customers' small dogs have ever been injured or taken while wearing our Raptor Shields. We are always here to help answer any questions that you may have. You may contact us here.

Adjustable Sizing

Great For Small Pets

Protection From Birds Of Prey and coyotes

Puncture-Resistant