Raptor Shield is one of the most revolutionized small dog harness protection vests on the market today.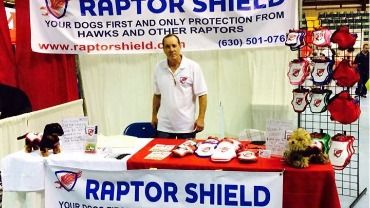 Our Story
Introducing Raptor Shield harness protection vest. My name is Michael Caruso, my brother William and I are the inventors of Raptor Shield. Raptor Shield was created after a Red Tail Hawk attacked our 10 lbs. Silky Terrier, Daisy. Luckily, Daisy survived the attack. After the incident in 2014 we scoured the Internet for protective gear that would protect our small dogs from hawks or other birds of prey, but we found nothing that would work. The Web was only full of "Ideas & Techniques" for scaring a bird away in a potential attack. We needed a solution, not distraction techniques.
After endless searching, we decided to design a product to give small dogs a fighting chance and give owners some peace of mind when letting their pets outside. We began creating prototype Raptor Shields out of various materials and shapes. After numerous failed attempts, Raptor Shield slowly began to blossom into the dog protector we originally had in mind. Once the shape was determined, we then began to shift our focus to which materials would best protect small dogs, while being comfortable enough to wear. We tested a variety of plastics, ultimately, we chose polycarbonate. Polycarbonate is the same material typically used to make bulletproof windows, so we knew that this was the best choice.
Once we had decided on the shape and materials of our Raptor Shields, we brought the prototype product to local wildlife foundations and had the material tested against the talons of a Hawk, and to withstand a bite from a coyote where it was shown to not puncture. Raptor Shield was finally ready for the masses. We were ready to begin saving the lives of small dogs across the world. Already, Raptor Shield prevented a coyote from severely injuring one of our customer's dogs; she was so grateful that Raptor Shield had saved her dog's life. Overall, we value your pet's safety and will continue to create protective products that we stand by.
Raptor Shield is in Illinois. All our products are made to keep your beloved pets as safe as possible. Made in the USA.
Please feel free to ask us any questions that you may have, we are always here to help our customers. Click Here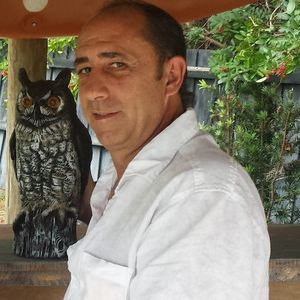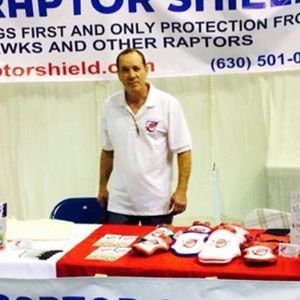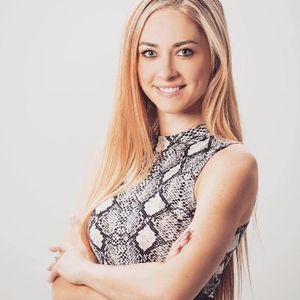 Joanna Wesierski
Director of Sales & Marketing